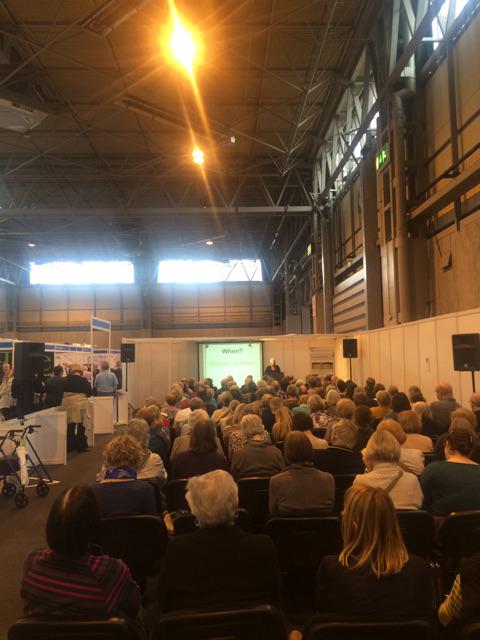 Twitter is buzzing with news from Who Do You Think You Are? Live which seems to be busy on its first day. This image, via a tweet is from a Society of Genealogists.
presentation, this one to a packed house by Janet Few who will be at BIFHSGO's September conference as well as giving a remote presentation at the OGS conference in Barrie.
Every year Findmypast puts on a special promotional effort, this time, to mark the initiative to place online the British 1939 National Registration, they have a Tea Room with period costumes for the waiters and waitresses. Apparently the Findmypastries are rather tasty! See the Vine video below.
There are specials.
The May issue of Family Tree magazine is available in web edition for just 99p during the event. Go to
http://www.pocketmags.com/viewmagazine.aspx?title=Family+Tree&titleid=645
Ancestry has free access from the 16th to the 18th to over 21 million records from Birmingham & The Midlands. Criminal, Parish & more at
http://www.ancestry.co.uk/UKMidlands