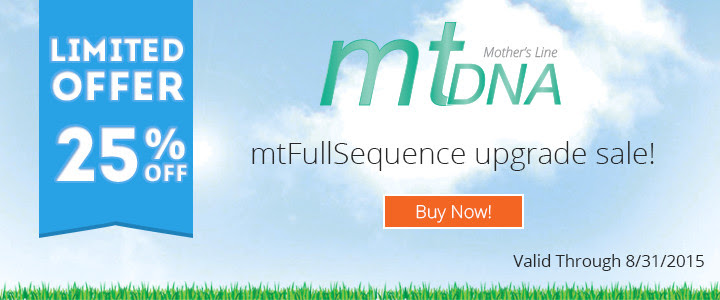 I received an email about a limited time sale on full sequence mitochondrial tests at Family Tree DNA. It's until the end of the month.
If you're already a FTDNA subscriber the discount is 25%, if not 20%. That's off the regular $199 US price.
mtDNA is inherited through the maternal line so this test is likely to be useful if you have issues to resolve regarding your maternal inheritance, or if you're "just interested."