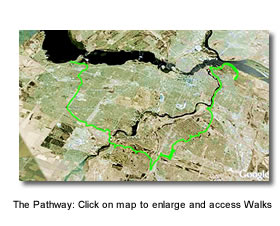 Everyone is invited to the unveiling of the fourteenth and final plaque on the
Poet's Pathway
. The Pathway has been a work in progress for well over a decade,
Celebrate the completion of the Pathway. With its monuments and poems, it is a truly significant recognition of Ottawa's (and Canada's) literary history and culture.
This unveiling is to honour William Pittman Lett, Ottawa's first City Clerk, an editor and family man, the Bard of Bytown, and for decades the most important official of the City.
The unveiling will take place at 12:30pm., just outside the front door of the Archives building at 100 Tallwood, at the corner of Woodroffe Avenue. There will be a reception after the unveiling, with a poetry reading hosted by Chief Archivist, Paul Henry.
Guests will include Mayor Jim Watson, Councillors Mark Taylor and Rick Chiarelli,
Centrepointe Community Association President Ron Benn, William Pittman Lett lll,
Poets Laureate George Elliott Clarke, Andree Lacelle, Jamaal Jackson Rogers, and distinguished poets Armand Garnet Ruffo, and Susan McMaster. Head Archivist Paul Henry will also speak and our present City Clerk, Rick O'Connor will attend the unveiling and read one of Lett's poems.
There will be a display for the Poets' Pathway and for William Pittman Lett inside the building.
Also, the biography Introducing William Pittman Lett, by Bryan D. Cook, will be available to buy inside the Archives.
.