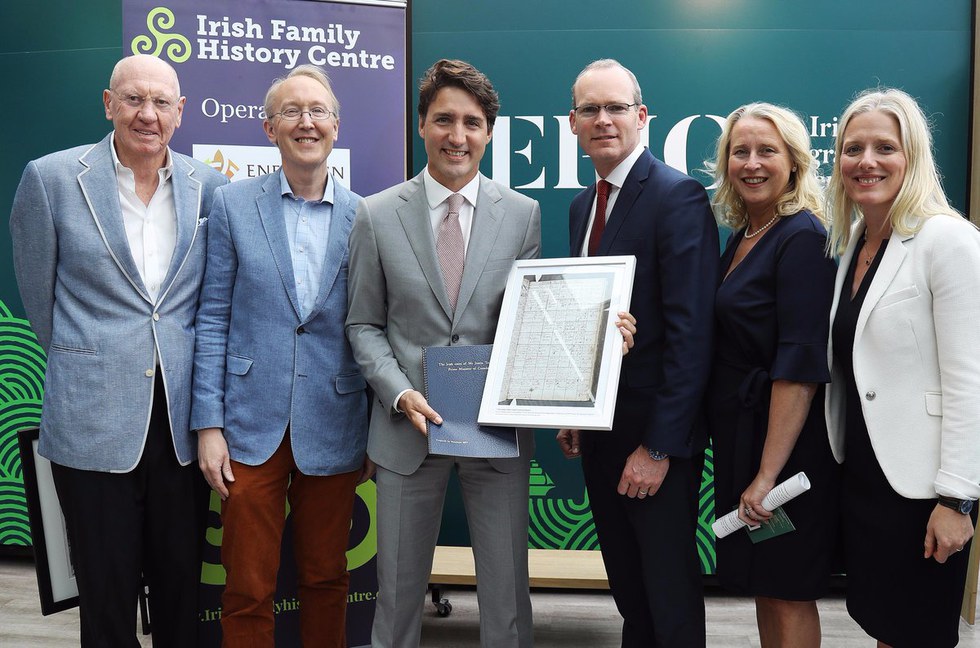 One of the politician's rules, I've seen it attributed to former Deputy PM Eric Neilson, is to not waste researching your family history -- some genealogist is bound to research it for you.
That was proven this week when Irish Family History Centre genealogists, led by Fiona Fitzsimons, uncovered the story of Trudeau's maternal line eight times great grandparents married in the Diocese of Cork & Ross in 1661.
The photo was taken during Trudeau's visit to the EPIC Centre in Dublin. Read the story at
https://blog.findmypast.com/justin-trudeau-irish-roots-2453623330.html
.
Trudeau then move of to Scotland and spoke when receiving a honourary Doctorate from Edinburgh university of his Scottish roots.
http://www.cbc.ca/player/play/983986755909