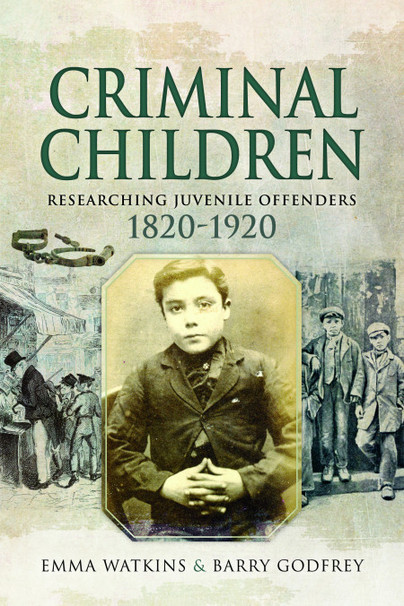 New this month of genealogical interest from Pen and Sword,
Criminal Children
, by Barry Godfrey and Emma Watkins, shows changing ideas about the way children should behave – and how they should be corrected when they misbehaved – between 1820 and 1920.
"They describe a time in which 'juvenile delinquency' was 'invented', when the problem of youth crime and youth gangs developed, and society began to think about how to stop criminal children from developing into criminal adults. Through a selection of short biographies of child criminals, they give readers a direct view of the experience of children who spent time in prisons, reformatory schools, industrial schools and borstals, and those who were transported to Australia.
They also include a section showing how researchers can carry out their own research on child offenders, the records they will need and how to use them, so the book is a rare combination of academic guide and how-to-do-it manual. It offers readers cutting-edge scholarship by experts in the field and explains how they can explore the subject and find out about the lives of offending children."