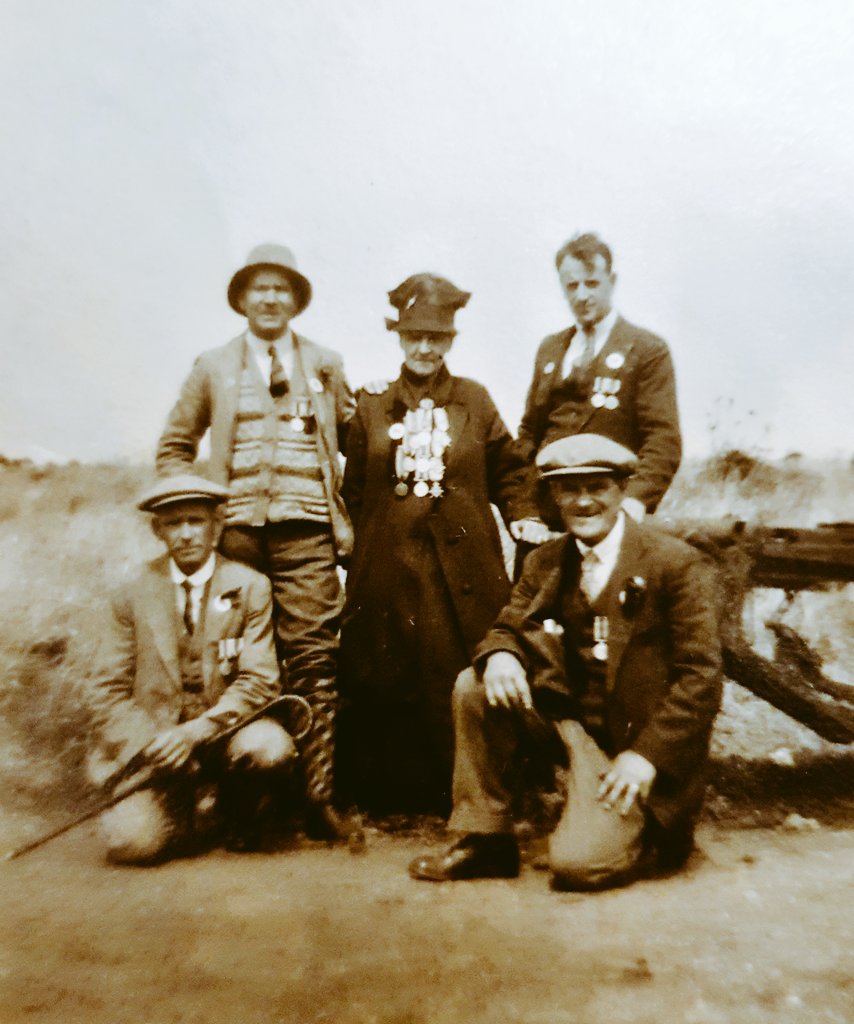 It's been my understanding that it is a breech of protocol to wear the medals of another person. So I was surprised to find on
Twitter
a photo taken in 1928 in Newfoundland Memorial Park on the Somme showing veterans alongside 'Mrs O'Connor of Sheffield'. She's wearing the medals of her three sons who fell in the Great War.
Today no First World War medals can be displayed on the breast of the veteran to whom they were awarded. All those who received them are passed. The medals sit in museums or in boxes in the veteran's descendant's homes — occasionally brought out to be shown.
Now that there can be no question of the wearer claiming personal honour, if those descendants were allowed to wear them, perhaps on a specially designated day, it would serve as a reminder of just how many the conflict touched.
UPDATE
Glenn Wright points to a debate in the pages of the Legion Magazine
here
.