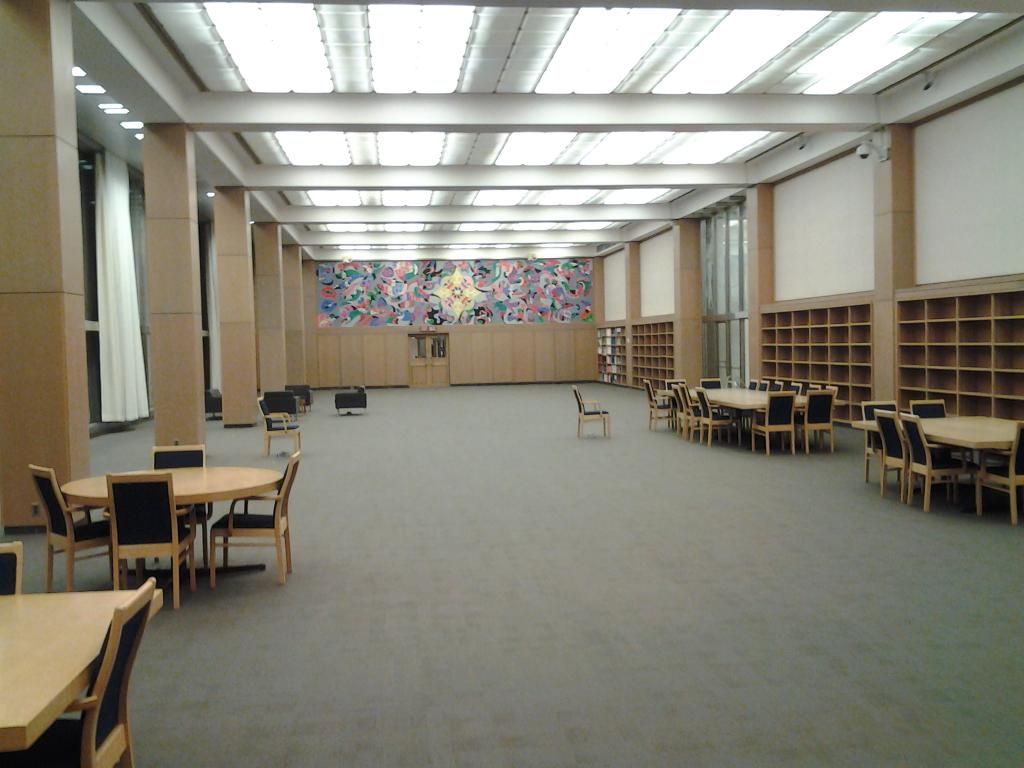 Sean Graham
, frequent researcher at Library and Archives Canada and PhD candidate in history at the University of Ottawa,
tweeted out this photo
of a new carpet installed in the second floor south reading room at 395 Wellington.
Sad to reflect that expectations of the institution sank so low that new carpet is tweetworthy.
The room has been underused for years. Let's look forward to the space becoming more functional, not just storage for obscure open shelf reference materials as previously.