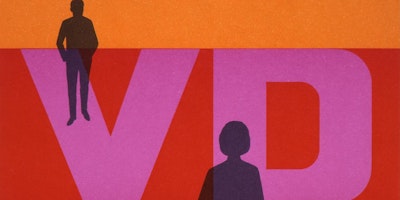 Next Wednesday The (UK) National Archives is aiming to spice up your breakfast with vice.
Fears of unrestrained vice: Venereal disease and the First World War
is the topic for a webinar starting at 8:30 am EDT on Wednesday 24 May 2017.
The Venereal Disease Act of May 1917 prohibited treatment of VD by unqualified persons. During the war, the spread of disease was crippling the British armed forces, with women's sexuality being increasingly policed at home.
Find out how VD was prevented and treated during the war - as well as society's changing attitudes towards disease and sexual practice - using original documents from our collection.
Register from
https://www.eventbrite.co.uk/e/fears-of-unrestrained-vice-venereal-disease-and-the-first-world-war-tickets-32464245432?aff=erelexpmlt
Also check out TNA's web content on the First World War at
http://nationalarchives.gov.uk/first-world-war