Miscellaneous items I found of interest during the week.

No Updates
In case you were wondering, Findmypast, Ancestry and FamilySearch had no updates this past week.

Magazine Discount
Moorshead Magazines is offering a Boxing Day special — 40% off subscriptions to Your Genealogy Today, Internet Genealogy & History Magazine.

What does it take to run RootsTech?
A video showing the team members, eight of them, behind RootsTech. That's not counting the hundreds who volunteer during the event. Is that kind of dedicated effort why your society event gets attendance in the hundreds rather than the thousands? Would you want your event to be so large?

Jumping Beans & Throwing Shoes: How Medieval People Looked Ahead to New Year
From History Extra. "One list of predictions from the 15th century, for example, says that if Christmas Day falls on a Tuesday, it will be a rainy winter, a windy spring and a rainy summer – and the sheep will die." I wasn't able to find the source to don't know what that suggests a Wednesday Christmas Day portends.
Another suspicion was that the first 12 days of January foretell the weather for each month of the year.

A historical interactive map of almost every railway or tramway that's ever existed in the UK & Ireland.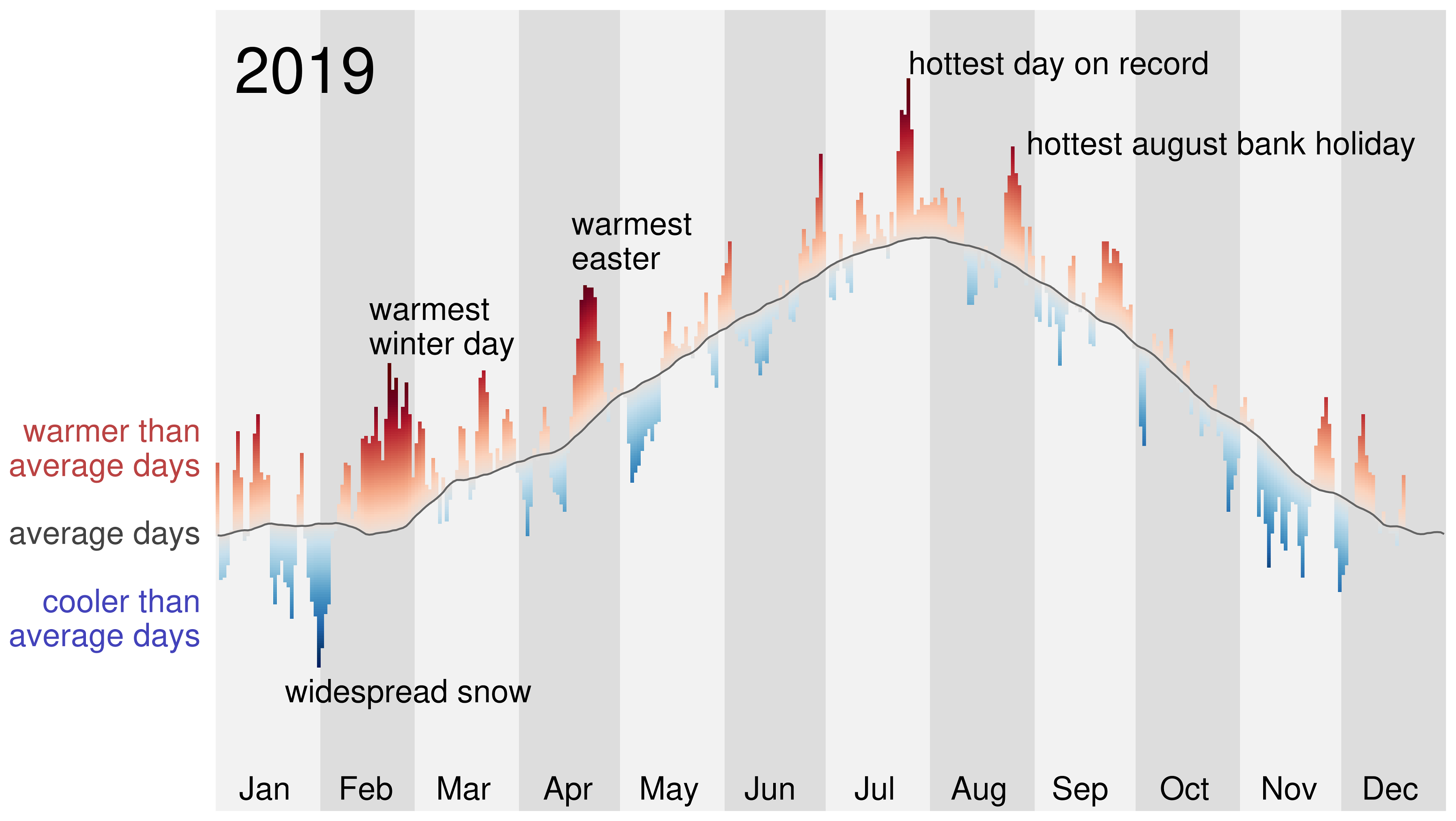 2019 in the UK has been a year of extremes: record-breaking heat and rain
Warmest winter day on record: 21.2 °C recorded at Kew Garden on 26 February
Hottest day on record: 38.7 °C recorded at Cambridge University Botanic Gardens on 25 July
A Guide to Disagreeing Better
A 38-minute podcast from the BBC.
Best Illusion of the Year
Do you recognize this person? If you think she looks like Helen Brown — she looks a lot better in blue!