This Saturday, 16 December 2017

At 10:30 Genealogy: Back to Basics - DNA Analysis Tools
Jason Porteus will discuss some DNA analysis tools including those available at DNA testing sites like Family Tree DNA. Many people do the tests and can't make heads or tails of their results. He will provide a short refresher DNA presentation then a demo on some of the different DNA test platforms (FTDNA and Ancestry), then demo on how to work with specific analysis tools.

13:00 Networking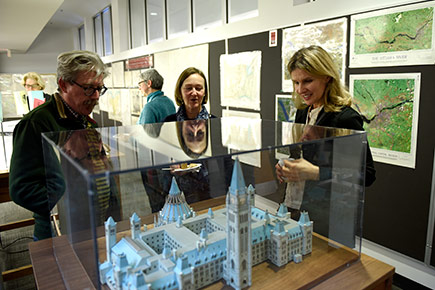 13:30 Ottawa Branch Presentation: Carleton University Library's Ottawa Resource Room
Monica Ferguson & Maureen Leslie will present on researching the history of a specific location in this city which can present unique challenges. The Carleton Library's Ottawa Resource Collection bundles a variety of materials including government documents, historical maps, GIS support, rare books, archival collections and ephemera, helping to bring the puzzle pieces a little closer together.
15:00 Computer Special Interest Group
The venue is the City of Ottawa Archives, 100 Tallwood Drive. Free parking.