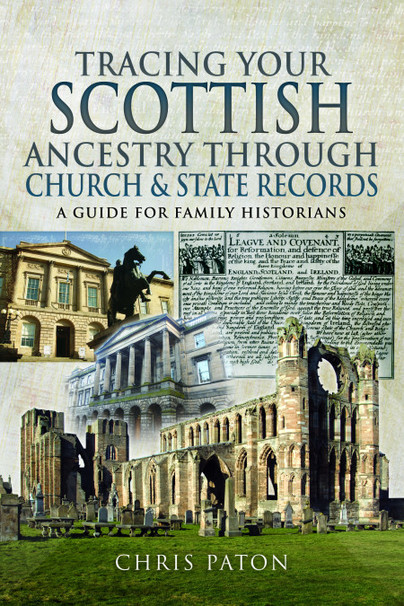 Delving into Scottish records of interest to the family historian you soon realize that Scotland is a jurisdiction of its own. Despite some similarities to the rest of the UK practices and terminology vary. This book, inspired by a series of short guides author Chris Paton produced for Australian company Unlock the Past, leads the reader through the Scottish record jungle.
The chapters are:
1. Research Resources
2. Civil Registration
3. Church of Scotland Records
4. Other Church Records
5. Where Were They?
6. Land Tenure
7. Inheritance
8. Law and Order.
The chapter titles are mostly self-explanatory. Chapter 1 details the major Scottish research resources, both physical and online. Chapter 5 captures the census, national registration, valuation, tax, maps, statistical accounts, and more.
The book could easily be used as the basis of self or group study or as a reference. It has a comprehensive table of contents and index.
Despite there being no map included, in common with most Pen and Sword books I've reviewed, I have no hesitation in recommending this book for beginner and intermediate readers or those looking for a reference.
Tracing Your Scottish Ancestry through Church and State Records (Paperback)
A Guide for Family Historians
By Chris Paton
Imprint: Pen & Sword Family History
Series: Tracing Your Ancestors
Pages: 162
Illustrations: 40
ISBN: 9781526768421
Published: 20th November 2019