As of 15 March 2018 there are 568,203 (555,443 last month) of 640,000 files available online in the LAC Personnel Records of the First World War database.
The latest box digitized is 9,700 (9,467) and last name Timson (Swindells).
At the last month's rate the last file will be online in September.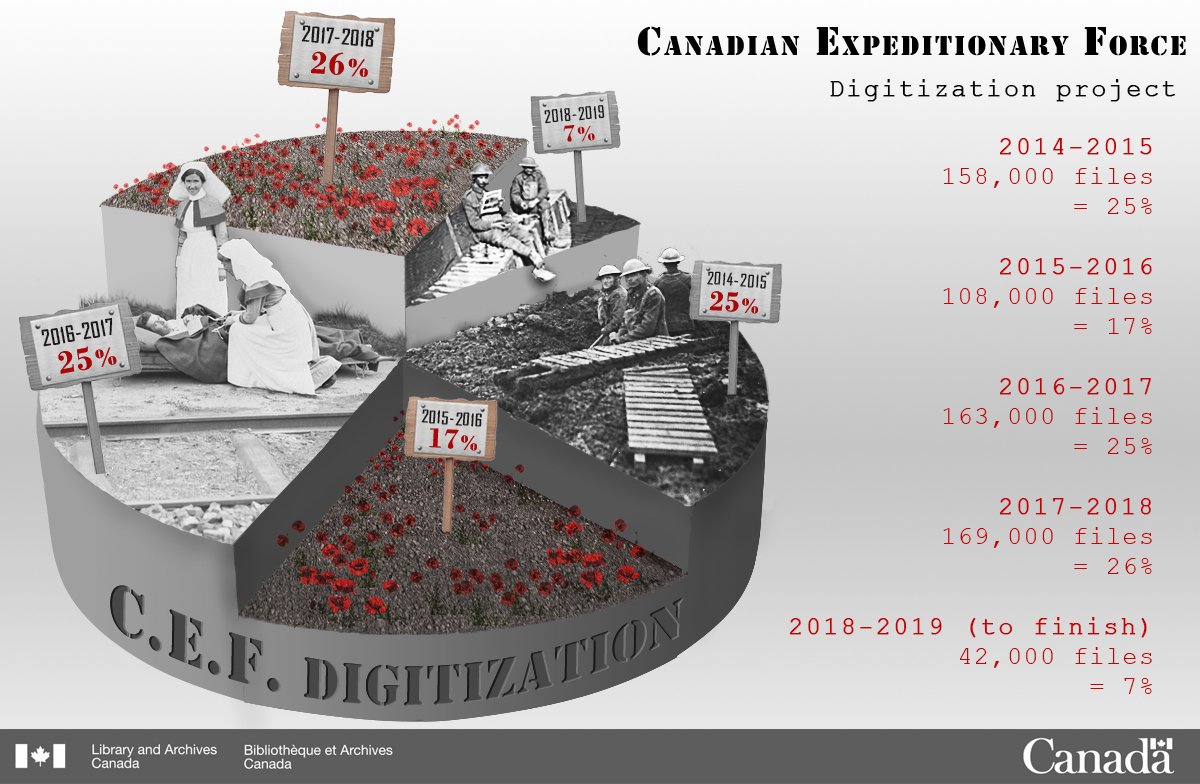 LAC posted a creative graphic for Pi Day showing how the digitization has progressed year by year.