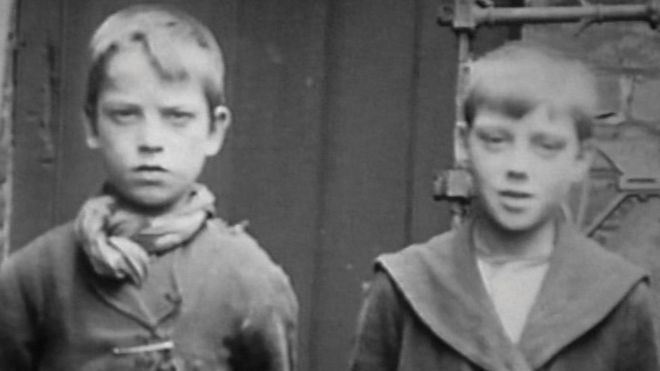 A BBC article
Search for descendants of first children in care 150 years on
recalls Methodist minister Thomas Bowman Stephenson's 1869 initiative setting up an orphanage in Church Street, Lambeth.
Another sesquicentennial this year is that of the first British Home Children brought to Canada by Maria Rye. Three children arrived with her on the Austrian in June that year: Mary Kneeves (age 5), Ellen Fallen (age 10) and, Herbert Radley( 4 mo., died Feb 13, 1870, buried St Marks Anglican Church, Niagara-on-the-Lake, Ontario).
Rye's first major party sailed from Liverpool on the Hibernian on 30 October 1869 bound for Niagara-on-the-Lake. How many were in the party? Marjorie Kohli in The Golden Bridge states 92 (or 94). The Home Children Records database on the Library and Archives Canada website contains 99 — not all children. See their list
here
and a report containing further details for most of them
here
, including those first three who came in June.
With that many it's virtually certain there are descendants from that first year. Has anyone researched Mary Kneeves and/or Ellen Fallen?
Thanks to John Dickenson for the tip on the BBC article.