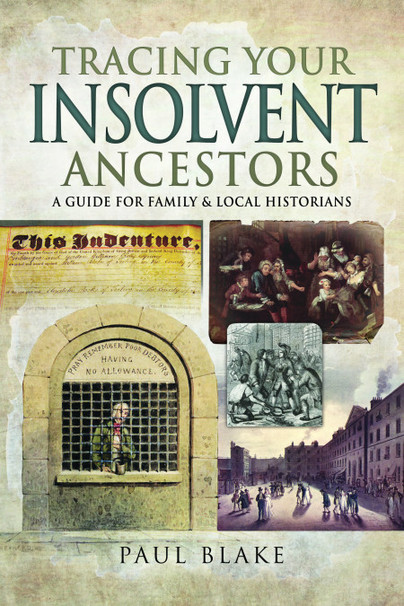 Prominent English genealogist Paul Blake, who will be speaking on "Sources for Tracing Pre-Mid-19th Century English Ancestors" at the
2019 British Institute
, is the author of this "practical but expert guide to researching (English) insolvent debtor and bankrupt ancestors."
The material covered is complex, suitable for the professional rather than the hobbyist, especially as only revealed on page 20, the book deals almost exclusively with the various court and prison records, with considerable local variation, prior to 1875.
As a good starting point elsewhere try the free TNA online research guide
Bankrupts and insolvent debtors
.
Paperback: 224 pages
Publisher: Pen and Sword Family History (June 27, 2019)
ISBN-10: 1526738651
ISBN-13: 978-1526738653
Product Dimensions: 6.1 x 0.6 x 9.1 inches